Last week I attended a teaching seminar at the beautiful Virginia Country Club in Long Beach. I have been to dozens of these over my 30 year teaching career as an attendee and, more recently, as a presenter. For many years too, I have had a vested interest. As a member of the SoCal PGA Teaching Committee, I have a role in continually providing opportunities for golf professionals to "get better together".
The Summit was a chance to learn and grow. And did I ever. I am more fired up than ever especially when it comes to keeping my instruction simple, helping students stay uncluttered, and not try so damn hard.
The main takeaway for me was, teach less. Put games and drills in place and trust that learning will take place.
Here are a few quotable moments from many…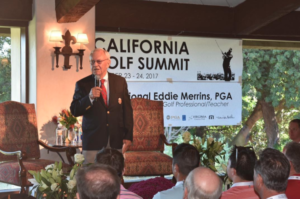 "Giving a lesson gives greater satisfaction than playing."
— Eddie Merrins, PGA "The Little Pro" graced us with his ability to deliver a clear message. His history in the game is unmatched. I respect his longevity and continued enthusiasm.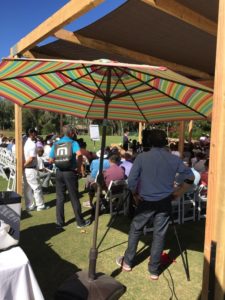 "Perfection gets in the way of greatness."
— Sean Foley, turns out he is more of a life coach. Beautiful.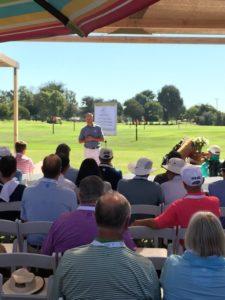 "Find the least invasive way to get the outcome."
— Mark Blackburn, PGA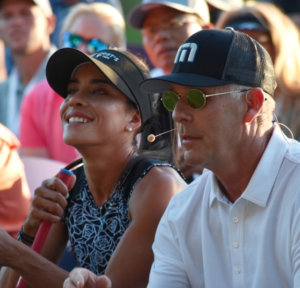 "Let it occur, less trying, show me some texture."
— Jamie Mulligan, PGA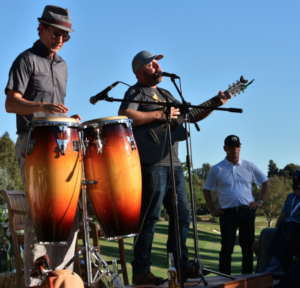 Superstar host of the event added live music to his gig including the drummer from the band No Doubt. EXTRAordinary presentation. Not one single mention of mechanics. Bravo!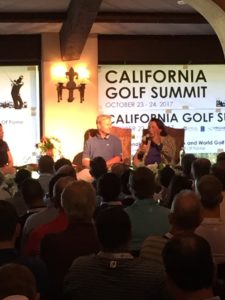 Amy Alcott and John Cook told wonderful stories with assistance from interviewer Charlene Bendt, PGA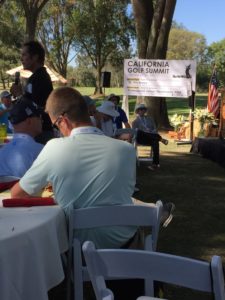 "Life lives in the present. Stress lives in future."
— Dr. Tim Brown
Sports medicine expert, health and well-being coach on Jamie's assembled team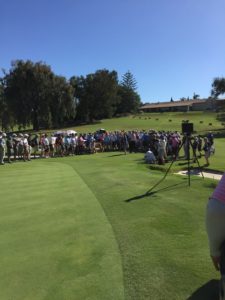 "Good coaches don't say a lot."
— James Sieckmann, PGA
9-time Nebraska Section PGA Teacher of the Year